Gwenview for slide shows
Gwenview image viewer has easy to use interface which allows easier and faster viewing of the images.
It also features full-screen and slideshow modes, and can convert your photos to other formats using plug-ins.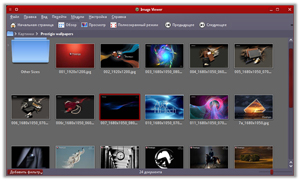 SMPlayer for video playback
The video player playbacks the following formats: MPEG/VOB, AVI, Ogg/OGM, VIVO, ASF/WMA/WMV, QT/MOV/MP4, RealMedia, Matroska, NUT, NuppelVideo, FLI, YUV4MPEG, FILM, RoQ, PVA files; you can watch VideoCD, SVCD, DVD, 3ivx, DivX 3/4/5, WMV and even H.264 movies.
Besides the player uses hardware acceleration of a graphic processor, permitting to playback Full HD video in PRESTIGIO SUITE based on Kubuntu without overloading Central Processor.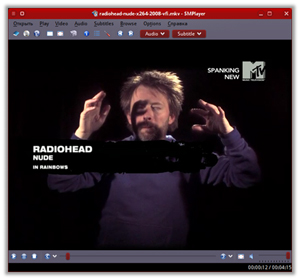 Amarok for music playback
is a music player that manages your music library, supports album covering, is integrated with the last.fm service and supports QtScript plug-ins. Amarok can playback all digital music formats: FLAC, Ogg, MP3, AAC, WAV, Windows Media Audio, Apple Lossless, WavPack, TTA and Musepack.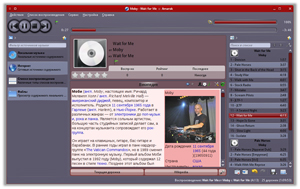 FBReader for e-books reading
is a free and open source program for e-book reading in different formats: ePub, FB2, PalmDoc, zTXT, TCR, TXT. FBReader supports HTML, CHM and RTF, and can open book files inside ZIP, tar, gzip and bzip2 archives. This program is able to create virtual libraries, where users can group books according to the topics.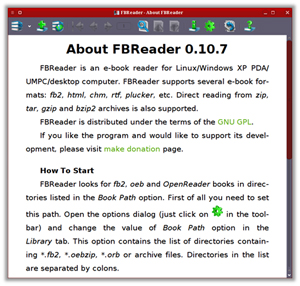 XBMC: superior multimedia center
can manage video and music files, playback FULL HD video, RSS, photos and movies. XBMC Media Center will make sure you don't have problems with reading ISO images, providing all the necessary codecs. The professional and fine looking graphic interface will become the object of envy of competitors but give great look-n-fill to the users.
XBMC Media Center operates with MPEG-1/2/4, XviD, DivX, MP3, JPG, AAC, GIF and other file formats. Besides, the functionality of XBMC Media Center includes CD and DVD playback. The program can read the files from the hard drive.