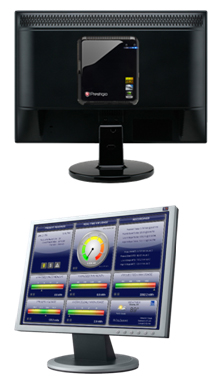 The ION Super Slim 230 features Intel Atom, one of the most advanced processors specifically designed for Nettops, in order to meet the needs and requirements of daily office work. OpenOffice.org interface is as user-friendly as Microsoft Office. The applications are compatible with most of the Microsoft Office file formats.
OpenOffice.org 3 is the leading open-source office software suite for word processing, spreadsheets, presentations, graphics, databases and more. It is available in many languages and works on all common computers. It stores all your data in an international open standard format and can also read and write files from other common office software packages. It can be downloaded and used completely free of charge for any purpose.
OpenOffice.org is working with:
text documents - Writer
spreadsheets - Calc
presentations - Impress
e-mail - Kmail
graphics, data bases etc.